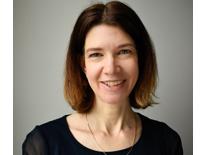 Position/Title:
Director of Fiscal and Legislative Analysis
Deborah Freis joined the Office of Revenue Analysis (ORA) as director of Fiscal and Legislative Analysis in 2017. She leads a team of fiscal analysts responsible for preparing fiscal impact statements on legislation before the Council of the District of Columbia.
Prior to joining ORA, Deborah was a senior policy analyst in the OCFO's Office of Economic Development Finance, where she worked on tax-increment and ballpark-stadium financing, tax-abatement analyses, and the District's acquisition of United Medical Center. Previously, she held positions in the real estate and investment industry, including serving as head of Alternative Investments at Zurich Financial Services.

Deborah received her master's in public policy from the Kennedy School of Government at Harvard University and a bachelor's from American University. She also has held since 2003 the designation of Chartered Financial Analyst®.